by Donna Klein
Get Ready for Some Family Halloween Fun!
When thinking of family Halloween fun, I always go to the bowl of popcorn – whether inside a dark movie theater of in front of the television. There's nothing like sitting down with the kids to enjoy a good movie when the air is crisp and the nights are growing longer! Here are a few of my live-action favorites.
Abbott and Costello Meet Frankenstein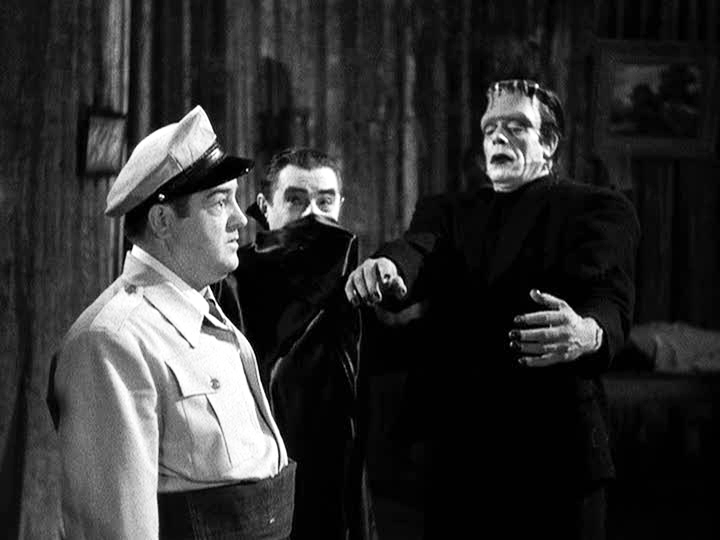 Abbott and Costello were the staple of Saturday afternoon television when I was growing up in the New York area. My grandmother on my mother's side of the family attended elementary school with Lou Costello in Paterson, New Jersey, so we grew up on Abbott and Costello. They made several horror comedies between 1948 and 1955, and it all started with Abbott and Costello Meet Frankenstein. This movie sees the boys as railway baggage clerks. The local wax museum is receiving a dangerous shipment that rumor suggests contains the bodies of Count Dracula (Béla Lugosi) and the Frankenstein Monster (Glenn Strange). However, the messenger turns into the Wolfman (Lon Chaney, Jr.) before he can tell them the message. The movie degenerates into a heap of hilarity that ends in classic horror fashion. It even contains a voice cameo by Vincent Price as the Invisible Man! Tame by today's standards, this movie stands the test of time and is good for some silly family Halloween fun – certainly worth a bowl of popcorn with the kids!
Worst Witch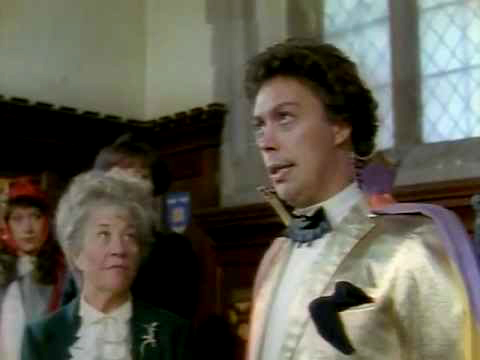 The Worst Witch was released in 1986, when my older daughter was in the target age group for this movie. I have to admit that I really enjoyed this television movie, based on the 1974 book of the same name written by Jill Murphy. It follows the story of Mildred Hubble, the worst student at the school for witches. Her chance to redeem herself comes in the form of the headmistress' evil twin's plans to destroy the school. The movie stars Fairuza Balk as Mildred, and Diana Rigg, Charlotte Rae, and Tim Curry. It is definitely family Halloween fun fare worthy of a bowl of popcorn!
Labyrinth
It doesn't get much better than David Bowie and Jim Hensen's Muppets! This 1986 feature film was another favorite in our family and continues to be one we come back to year after year. Although this one has a dark side, it is offset by the humor injected by Terry Jones' (Monthy Python's Flying Circus) screenplay. This movie tells the story of a selfish teenager who wishes her little brother away and ends up with only 13 hours to get him back from the Goblin King. Labyrinth is a two bowls of popcorn movie!
Beetlejuice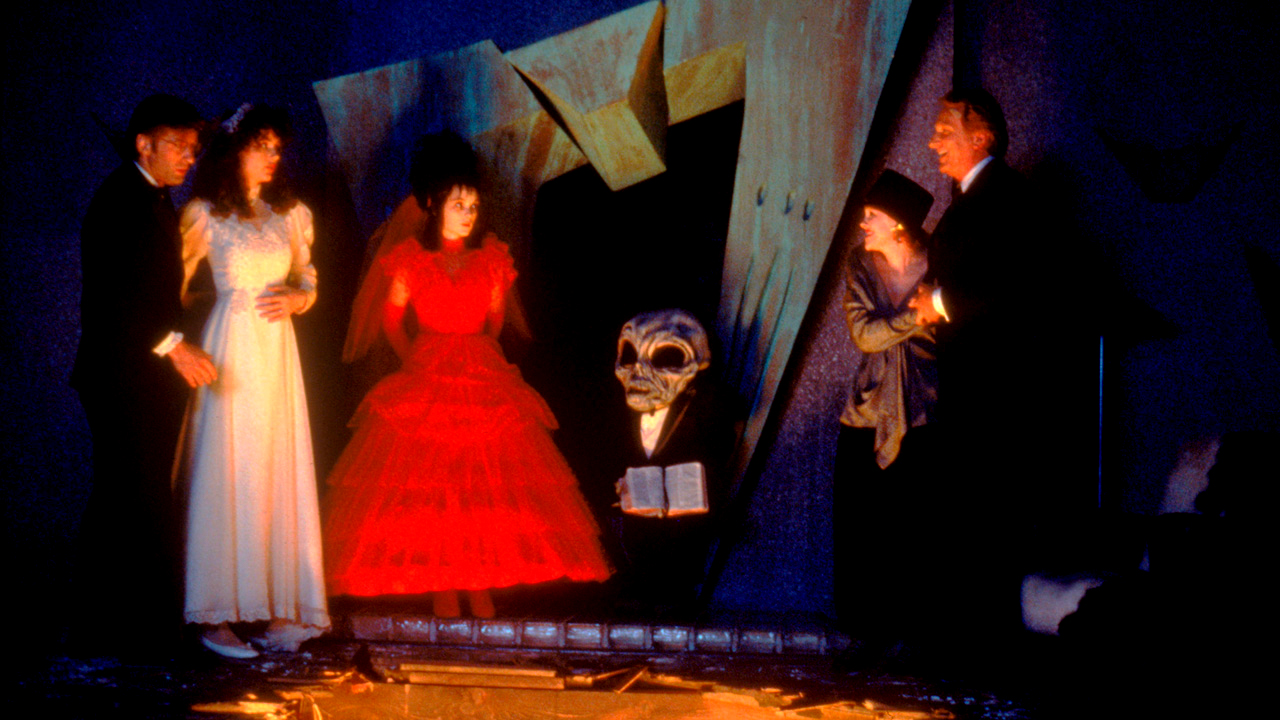 I have been a fan of Tim Burton's for a long time. When Beetlejuice was released in 1988, I was already on board through his short film Vincent, and Pee-wee's Big Adventure. Michael Keaton's treatment of the title role is just edgy enough for 'tweens. I'm not sure I'd include this in an afternoon of watching with little ones, but the onscreen antics are tame for the 2010s. Alec Baldwin and Geena Davis play Barbara and Adam Maitland who come to an untimely death while transforming their rural home into their rural dream house. They find themselves confined to the home as spirits. When their home is purchased by urbanites with lofty dreams of transforming the house into a citified retreat, they set out to rid the home of the family forever. The only one who can see them is Lydia, who helps them achieve a balance so they all can coexist. So grab a bowl of popcorn and join in the levitation dance to "Jump the Line (Shake, Senora)!"
The Addams Family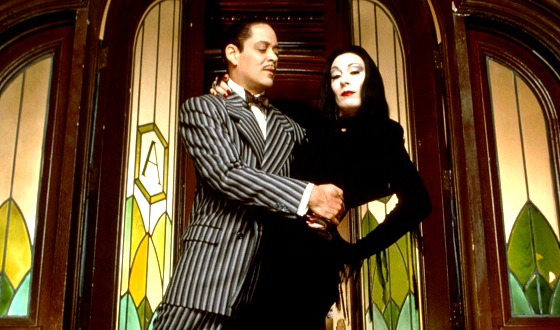 I first experienced the Addams Family as a little girl. The original series, starring John Astin and Carolyn Jones, was one of the few shows my parents allowed us to watch. I was thrilled when Charles Addams' characters were adapted to the big screen starting in 1991.. In my opinion, there is no better Gomez than Raul Julia, and Angelica Huston channels Morticia perfectly. I never thought anyone could be as good as Jackie Coogan as Uncle Fester until I saw Christopher Llloyd's interpretation! The sequel, Addams Family Values is just as good as the original. Get a double bowl of popcorn and sit down on a rainy day (or night) for some family Halloween fun!
Hocus Pocus
By the time Hocus Pocus was released in 1993, my younger daughter was getting into the target age group, so I could safely enjoy it on the big screen on the premise of taking her to the movies (she graciously allowed me to do this). Bette Midler, Sarah Jessica Parker, and Kathy Najimy star as witch sisters who are accidentally resurrected on Halloween night in Salem, Massachusetts. It takes two teens and an immortal cat to put an end to their bumbling reign of terror. This one deserves at least one bowl of popcorn when you settle in for some family Halloween fun!
Are these the only movies for family Halloween fun? Not at all, but it is a great start! And, if you are looking for some inspiration this season, check out Recollections' Halloween section today.
Photo Credits
"The Addams Family Is Creepy, Kooky, and One of the Top Movies Adapted From TV." Movie Lists. AMC, 2011. Web. 15 Sept. 2015. <http://www.amc.com/talk/2011/12/best-tv-shows-to-movies>.
Campbell, Tina. "Labyrinth 2: Get Ready to Do a Magic Dance, Jim Henson Film Sequel 'in Development'." Metro. Metro, UK, 11 Oct. 2014. Web. 15 Sept. 2015. <http://metro.co.uk/2014/10/11/labyrinth-2-get-ready-to-do-a-magic-dance-jim-henson-film-sequel-in-development-4901444/>.
"Fashion.Movies.Movie Fashion //." Looklikegarycooper. N.p., n.d. Web. 15 Sept. 2015. <http://looklikegarycooper.tumblr.com/page/7>. (Beetlejuice)
Paige, Rachel. "OMG a 'Hocus Pocus' Sequel Would Be the Best Thing Ever." Hello Giggles. N.p., 12 Nov. 2014. Web. 15 Sept. 2015. <http://hellogiggles.com/omg-hocus-pocus-sequel-best-thing-ever/>.
"Picture of Abbott and Costello Meet Frankentstein." Listal. N.p., n.d. Web. 15 Sept. 2015. <http://www.listal.com/viewimage/3432459>.
"The Worst Witch (1986): Prewitched." Chuck Norris Ate My Baby. N.p., 2 Oct. 2044. Web. 15 Sept. 2015. <http://www.chucknorrisatemybaby.com/2014/10/the-worst-witch-1986-prewitched.html>.