by Donna Klein
Now that Thanksgiving and the initial shopping frenzy is done, it's decorating time at my house. Are you decorating Steampunk this year? Maybe you already have, but if you haven't or want to do more, here are some ideas to spark your imagination.
DIY Holiday Decorating
Do you like to create your own holiday cards or place setting cards? Mary Vogel Lozinak is an artist who works in many mediums. Her Steampunk rubber stamp designs are stunning. Among her many designs is a Steampunk Christmas tree perfect for holiday cards or place setting cards. Her first love is designing unusual jewelry, especially Steampunk themes, so be sure to check that out for your favorite Steampunk fan. Here's a link to where you can see more of her stamps, and check out her other designs and artwork.

In keeping with the tree theme, if you like making your own decorations, here's one that's as Steampunk as you want it to be. And remember, Steampunk is more than muted colors. Use this one from Laura Carson at Artfully Musing. She has a full tutorial on how to create your own tree, including the "ornaments." It's pretty challenging but very rewarding!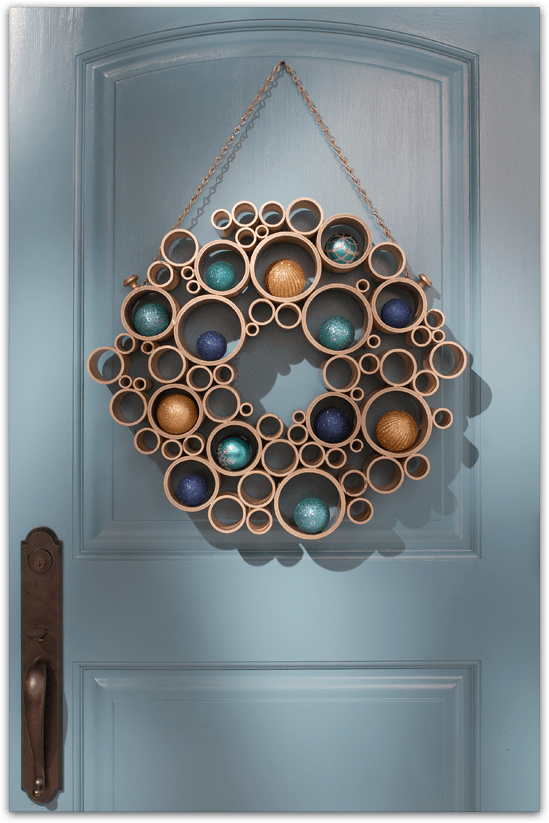 This next project isn't strictly Steampunk, but when I saw it on Pinterest, it immediately sparked my imagination! It's a wreath made from PVC pipe. It's designed to be used as an all seasons / celebrations wreath, and I can see how each holiday can be given a Steampunk style! How would you add your Steampunk style to this project from the Home Depot?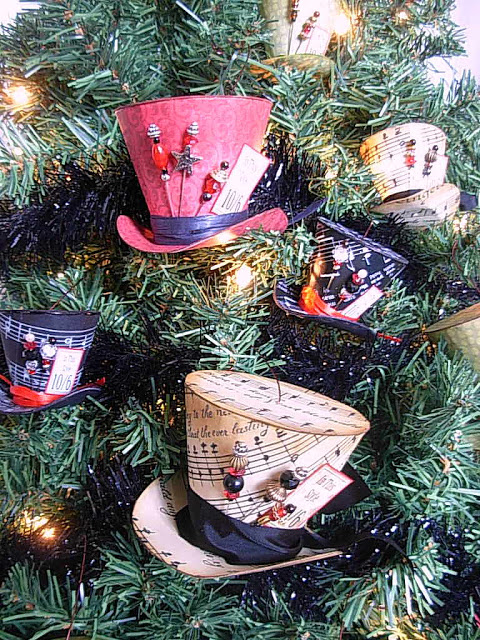 Hats are always in vogue and mini Steampunk top hats are a very popular way to decorate your tree as ornaments, as a tree topper, or perhaps, even a whimsical tree to decorate your window? I think my favorite "mad hatter" ornaments are these colorful ones found on Tumblr. There is a tutorial, and it looks like you can get as whimsical as you want!
Decorating Steampunk for the holidays is only limited by your imagination. So, what is your Steampunk holiday decorating fantasy?