Creating Victoria and Albert's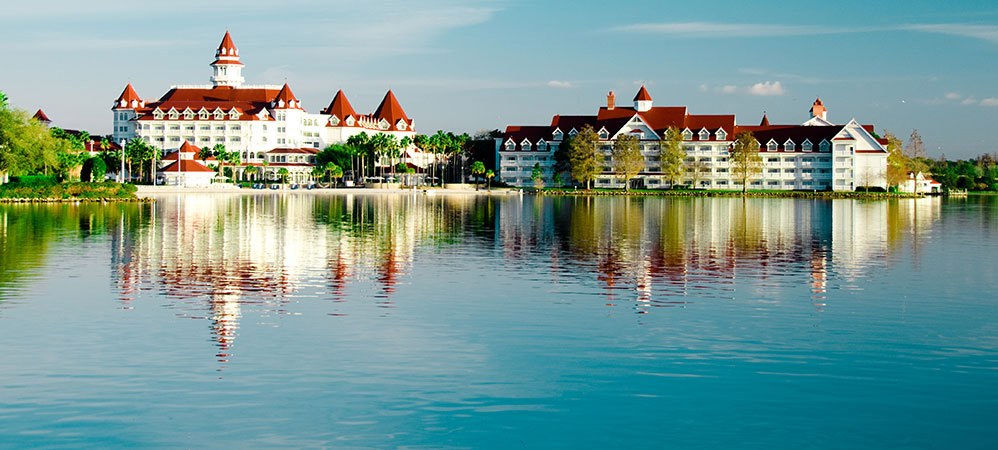 Victoria and Albert's Restaurant is located inside the Grand Floridian Resort and Spa at Walt Disney World, Orlando. Usually, when one thinks of Disney World, the thought of the "happiest place on earth" – for children comes to mind, but the Grand Floridian, Disney World's flagship and most opulent resort, and Victoria & Albert's may be "the happiest place on earth" for those who love Victoriana.
The resort is patterned after the grand Victorian beach resorts built in Florida during the late 1800s and early 1900s. I lived in Florida during its construction in the late 1980s and watched it grow up out of the sand. Not far from my home was one of the resorts, the Belleview-Biltmore in Belleair. When you see the design of both resorts, you can see how the one influenced and inspired the other.
The Dining Experience at Victoria and Albert's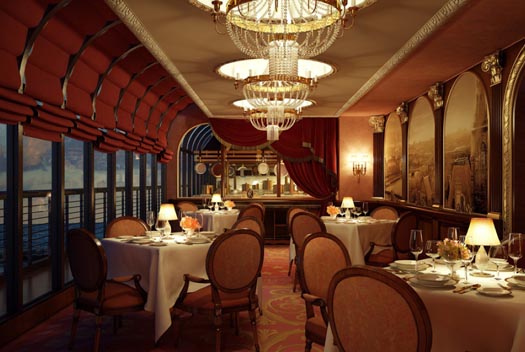 In keeping with grand Victorian style, Victoria and Albert's Restaurant envelopes diners in the elegance of the era, and is one place where children under the age of 10 are not admitted. Dress is formal, and seating is limited. It is recommended to make reservations six months in advance, and even then, you may not get a table! But, if you are among the fortunate few, according to various diners' reviews, your experience will be as exquisite as it is rare. Although the price is fixed, it cost is prohibitive for the average diner. But, there is nothing average about the unforgettable seven to ten course meal (all courses are properly proportioned) to be enjoyed by dining at Victoria and Albert's.
There are only two seatings per evening in Queen Victoria's room and only one at the Chef's Table. The award-winning cuisine is contemporary, but the setting and design is completely Victorian. The attention to detail is unparalleled and one that captures your attention as you enter. Staff wear traditional Victorian attire while attending to every need.  Although patrons are not required go Victorian, it is easy to imagine wearing a beautiful ensemble from Recollections to complete the experience!
Perhaps the most intimate part of dining at Victoria & Albert's is the menu. It changes daily and includes seasonal ingredients from the global market. Diners are contacted a couple of days in advance and asked about food preferences, dietary needs, special occasions that might be celebrated, etc. Each patron receives a customized menu that becomes a memento at the end of the meal.
 Epilogue
So, if you are planning a visit to Central Florida, think about enjoying a once-in-a-lifetime dining experience at Victoria & Albert's. But, remember to book early!
Information and Photo Credits
Disney front page news; http://www.talkdisney.com/forums/attachments/disney-front-page-news/5904d1340902553-today-marks-24th-anniversary-opening-disney-s-grand-floridian-resort
Disney's Grand Floridian Resort & Spa; http://en.wikipedia.org/wiki/Disney's_Grand_Floridian_Resort_%26_Spa
T.G.I.F Pic of the week-5star eats; Living in a grown up World; https://livinginagrownupworld.wordpress.com/2011/06/17/t-g-i-f-pic-of-the-week-5-star-eats/
Victoria & Albert's; https://disneyworld.disney.go.com/dining/grand-floridian-resort-and-spa/victoria-and-alberts/
Victoria and Albert's in the Grand Floridian – The Most Romantic Dining in Walt Disney World; Tips from the Disney divas & devos; http://www.tipsfromthedisneydiva.com/2015/02/13/victoria-and-alberts-in-the-grand-floridian-the-most-romantic-dining-in-walt-disney-world/