I live for sundress season! Easy, breezy, and feminine. I am getting out a lot more than I did the last two summers and have already enjoyed adding some to my collection. It has naturally got me thinking about the history of the casual but cute item of clothing and how it became so common. It turns out that three pioneering American designers played a big role: Carolyn Schnurer, Claire McCardell, and Lilly Pulitzer. Each had a unique style, but I can see how each added something to this enduring summer staple.
While widely work, a sundress really is quite different from clothing worn the rest of the year in its scarcity of fabric and layers worn with it. It is also a leap from the scant clothing worn in the 1920s, when women's clothing began to revolutionize with each decade (or year!).

What defines a sundress to you? Wikipedia describes them as "an informal or casual dress intended to be worn in warm weather, typically in a lightweight fabric, most commonly cotton, and usually loose-fitting. It is commonly a bodice style sleeveless dress, typically with a wide neckline and thin shoulder straps, and may be backless. A sundress is typically worn without a layering top and is not usually worn over a blouse, sweater, or t-shirt, or with leggings."

Do you love to wear sundresses? Maybe you'll think of these daring designers the next time you put on one.

Carolyn Schnurer

The advent of what we consider to be a sundress today began with the "invention" of sportswear and the idea that clothing should be easy to wear and move around in. Daywear was of particular focus and a designer named Carolyn Schnurer was an early pioneer when it came to women's sportswear.

To understand how inventive this new style of clothing was, consider the typical women's attire of the 1920s. While corsets and petticoats were largely done away with, a very "dressed up" or "put together" look remained. Heels, updos, two-pieces, stockings, and heavy makeup was worn even during the day. Sportswear replaced this with a look that appeared to be nearly effortless. Of Schnurer's designs The Metropolitan Museum of Art says:

"Particularly renowned for her culturally-inspired resort collections, rather than a blatantly costumed appearance, Schnurer's designs typically featured one or two understated thematic details in the cut or fabric while maintaining a classic American silhouette."
Many historians cite the 1940s as the decade when the sundress first made its appearance, growing in popularity over the next two decades. Schnurer began to release her designs in 1944. Below are some of her dresses.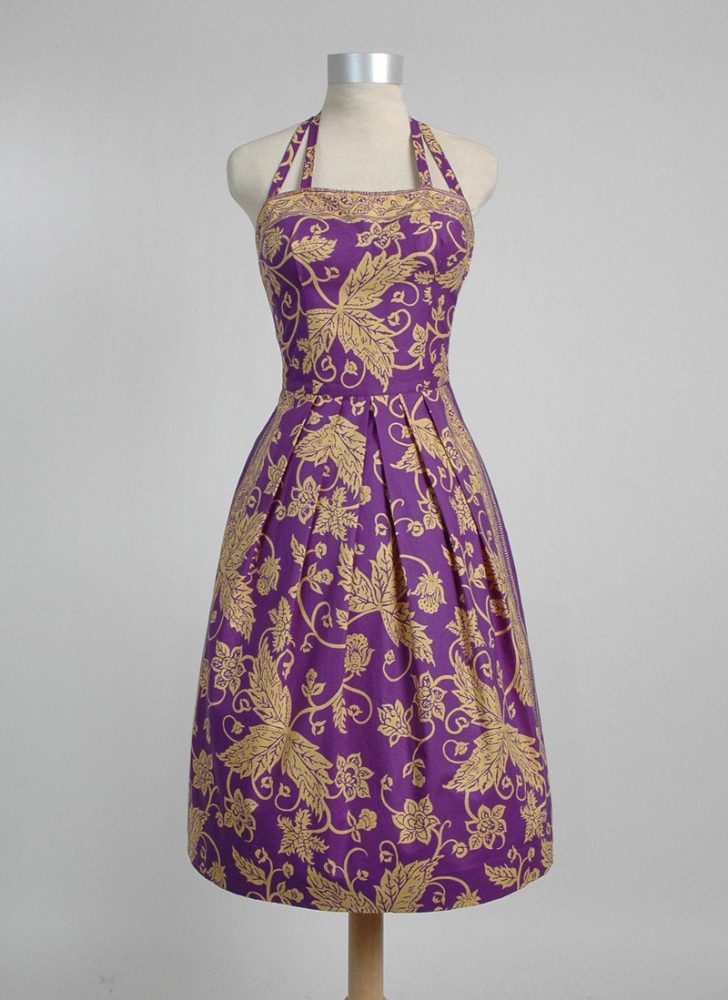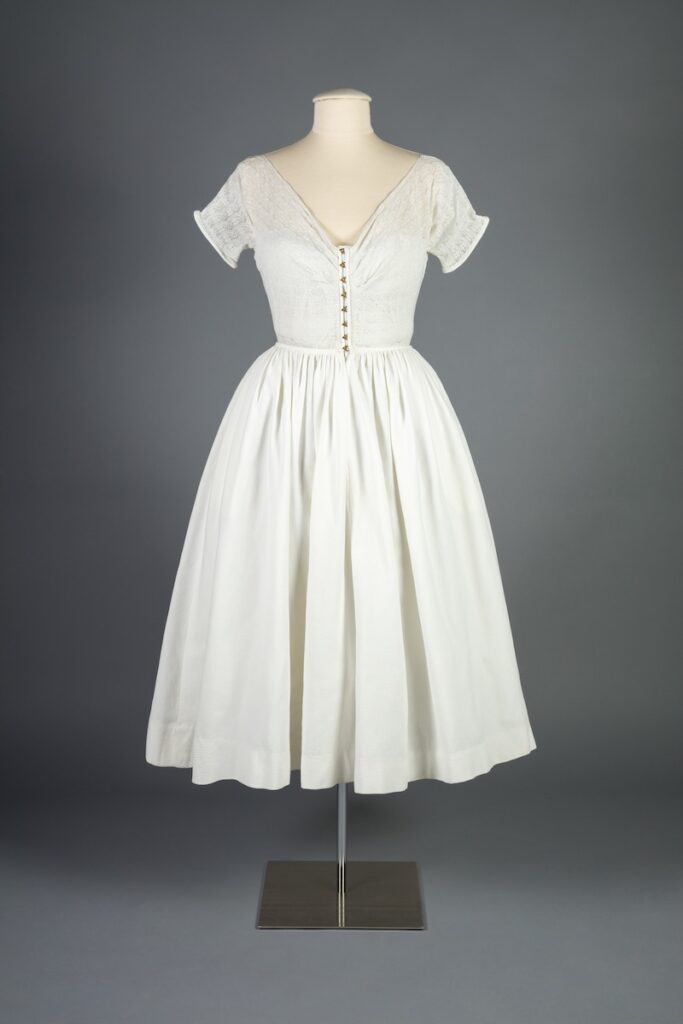 Claire McCardell
Claire McCardell is considered to be one of the most influential American fashion designers of all time. Named in 1990 by Life magazine as one of the most influential Americans of the 20th century, many name her as responsible for the sportswear phenomenon.

While not a sundress by the above definitions, McCardell's first fashion hit was the "Monastic Dress," an early version of the summer wrap dress. It was designed to be light and easy to wear, while also cut on the bias to hang in a flattering way. The dress was a huge success and would lead to more designs that are closer to today's sundresses.

Her approach was conducive to what we think of as ideal summerwear. Says Love To Know.com:
"Insisting that heavily decorated, padded, and corseted French fashions often sacrificed comfort to style, McCardell designed clean-lined, comfortable clothes that proved such a sacrifice was not only unacceptable; it was also unnecessary."

Here are some of McCardell's early sundresses: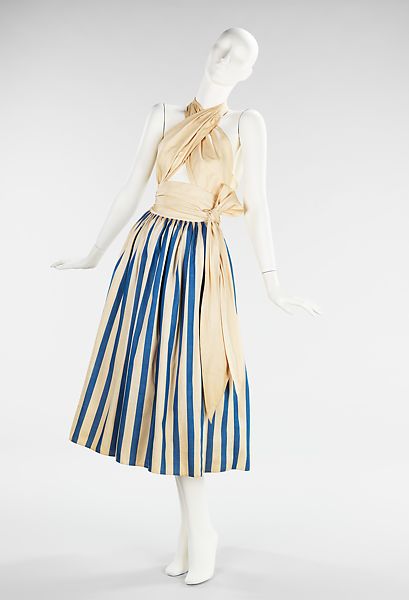 Lilly Pulitzer

Lilly Pulitzer came onto the American fashion scene after McCardell and Schnurer, though her story is perhaps the most well-known, both for the legend surrounding it and the famous women who helped to make her designs famous.

The story of how her famous dress came to be is everything we love in a good American origin story. An established "it-girl" married to the owner of several orange groves, Pulitzer opened an orange juice stand as a side project in Palm Beach around 1959. She quickly discovered that the orange juice quickly ruined her outfits and asked her dressmaker to come up with something that would be more utilitarian. When she appeared in the new design she received more inquiries about where to buy a dress than juice and the "Lilies" were born. 

It is said that Lilly Pulitzer only ever intended to produce clothing suitable for summer. Her Wikipedia page reads:
"It's always summer somewhere," she was quoted as saying. In accordance with Mrs. Pulitzer's reported preferences, the dress was to be worn with bare feet and was lined, in order not to require underwear… With everything Lilly does she follows the motto "Everything is possible with sunshine and a little pink.", which very accurately represents her fun and vibrant fabric designs.

Besides her standing as a socialite and the great origin story, Pulitzer's designs skyrocketed to fame when the likes of Jackie Kennedy were photographed in them.

Below are some of her early sundress designs.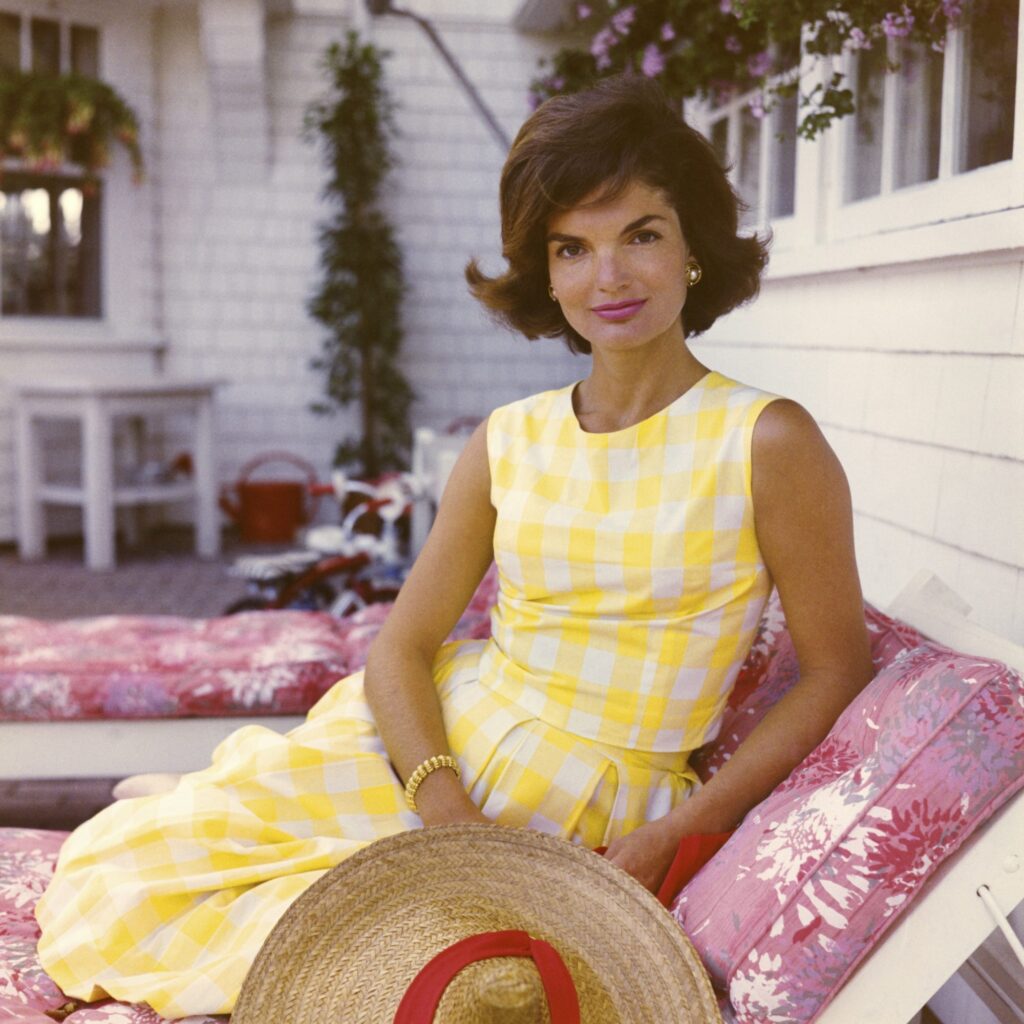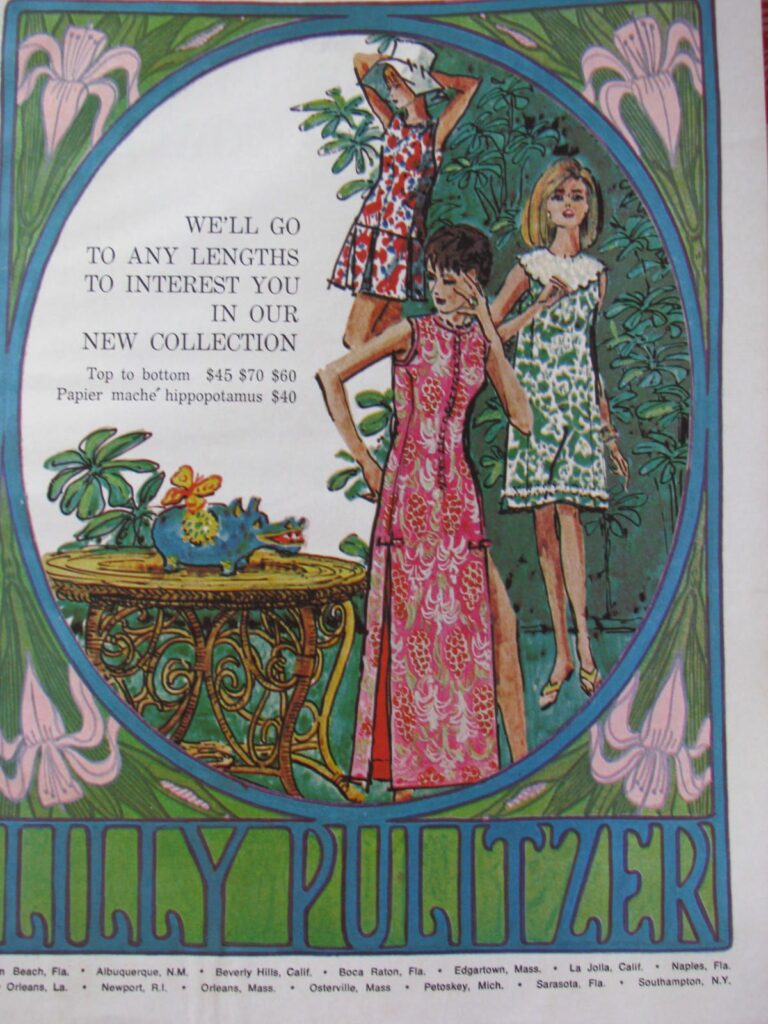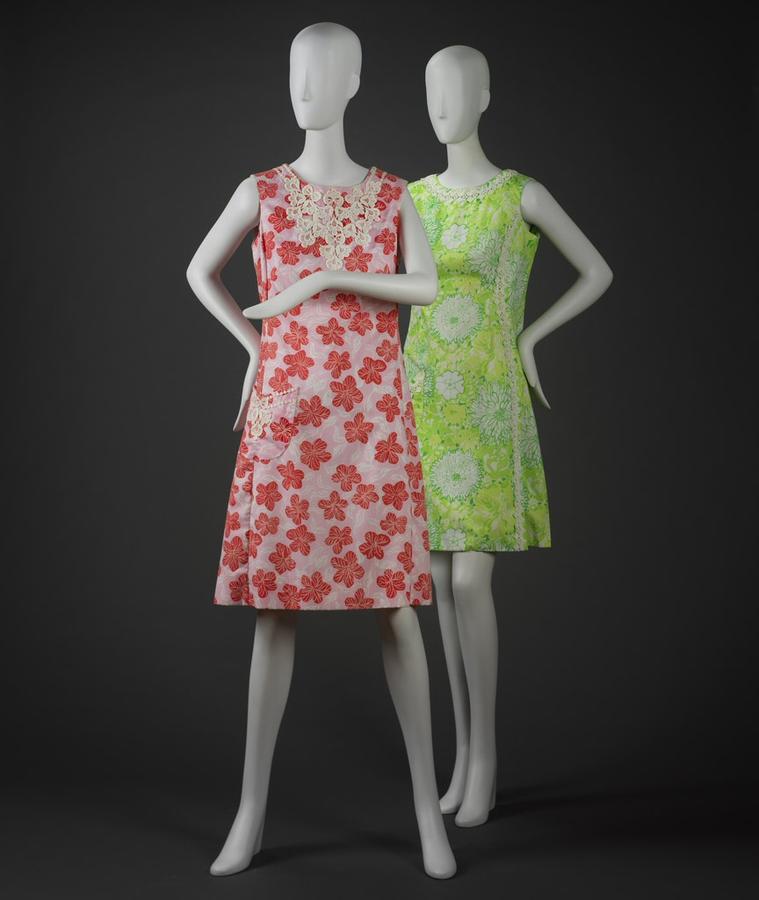 More summer fun:
The history of the suntan: Victorian era to Flapper era
The Introduction of the Bikini
Swimsuit Police to the Rescue!