Where is Silverwood Theme Park?
Silverwood Theme Park is located in northern Idaho, just north of Coeur d'Alene and about 45 minutes from Spokane, Washington. It is open from May through October each year. For one price, it features thrill rides, kids rides, fun-for-all rides, Boulder Beach Water Park, and lots of entertainment. The park also has many places to eat and shop!
Why Feature it Here?
So, why write about a theme park in northern Idaho in a historical clothing blog? The Victorian era plays a prominent role in what Silverwood Theme Park offers to its visitors.
Central Railroad Steam Engine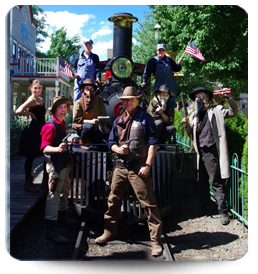 The Central Railroad Steam Engine Train ride is a fun-for-all ride great for the whole family. Visitors enjoy a trip around the park, including the back woods. Like something out of the Wild West, this ride features a train robbery, when weather allows.
High Moon Saloon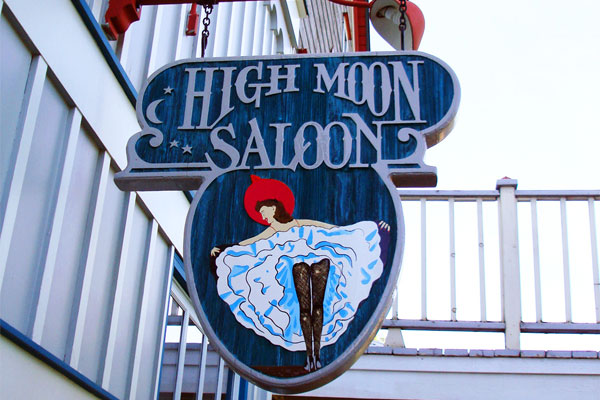 The High Moon Saloon features live music and exciting entertainment during June, July, and August. Hear old honky tonk saloon tunes and more from the 1800s from a cast of talented musicians dressed in period attire. Piano, stand-up bass, piano, and ukulele are featured in the house band. Grab a seat and order up a sasparilla!
Victorian Coffee House
Be surrounded by everything Victorian when you come to the Victorian Coffee House.  Delicious espresso and tea is offered along with freshly baked pastries, including their signature cinnamon rolls.
Old Tyme Muggs
Old Tyme Muggs offers visitors the opportunity to dress up in vintage clothing and have a photo taken against a vintage backdrop. Dress up as a saloon girl, cowboy, prospector, outlaw, and more!
And More!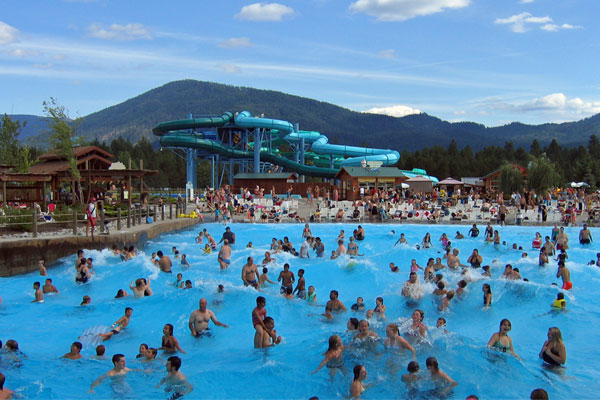 The Victorian era and Old West play prominently into what Silverwood Theme Park has to offer visitors, but there is plenty of modern day entertainment, too. And, when the heat of summer sets in, there is Boulder Beach to cool you off!
Additional Information
Information and photos for this post gleaned from the Silverwood Theme Park Web site. To find out more about Silverwood Theme Park and Boulder Beach Water Park, please visit http://www.silverwoodthemepark.com.