Popular Fixture in the English Social Calendar
It's no accident that Ascot racecourse is located near Windsor Castle. A flat expanse of heathland near the castle in the town of Ascot was suggested by Queen Anne after coming upon it one day while out for a ride. The first race took place on August 11, 1711.
A lot has changed since that first race. Originally, the race was more of an endurance event than a speed event. There were three heats that were four miles each, requiring each horse to run 12 miles to the finish line! The horses were not thoroughbreds, but rather any mare or gelding over the age of six and weighing 12 stone. The prize was 100 guineas. (Johnson)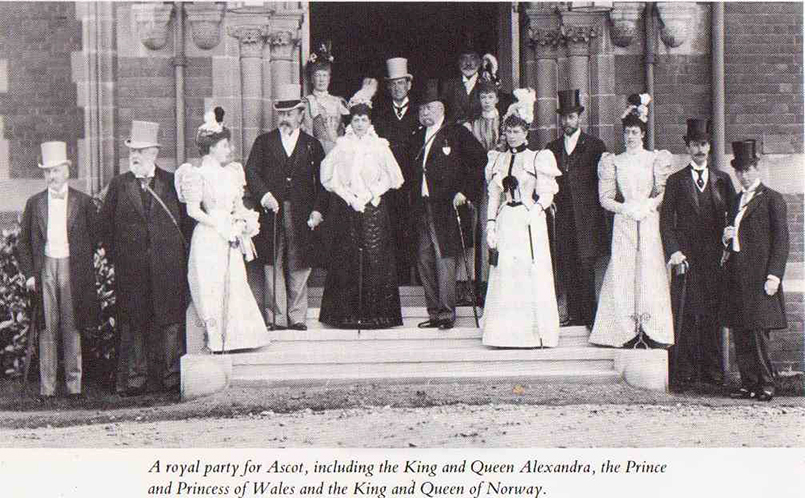 Royals are irrevocably associated with Ascot. The Royal Procession at the start of each race day was introduced in 1825 by King George IV and continues today. His influence is also felt today through his friend, George Bryan "Beau" Brummell's introduction of a dress code for men who attended the multi-day event. Dark coats, full-length trousers, immaculate shirt and elaborately knotted cravat or neckband (which has become known as an Ascot tie) were required attire.
Royal Ascot grew in popularity throughout the 18th century. It has been the pinnacle of the social season since the mid-19th century. The tradition of wearing hats at Royal Ascot can be traced back to the royals, also. It was disrespectful to have one's head uncovered in the presence of the monarch. The tradition continues to this day. Even as they have fallen in and out of style, Ascot, and the hat remain forever intertwined.
While the dress code has changed over the years for race attendees, an invitation to the Royal Enclosure requires much of the same etiquette in dress today as 150 years ago. A black or gray top hat is required for men and women must wear some kind of headpiece. Attending Royal Ascot remains one of the most important events of the English social season as does dressing the part! There is no doubt as to why this event was the centerpiece of My Fair Lady!
Edwardian Women enjoying the races

Royal Ascot 1910
Royal Ascot takes place each June, usually around the middle of the month. Ladies' Day is always the third day. What a lovely excuse to dress up and wear a fancy hat, whether you can attend in person or in spirit!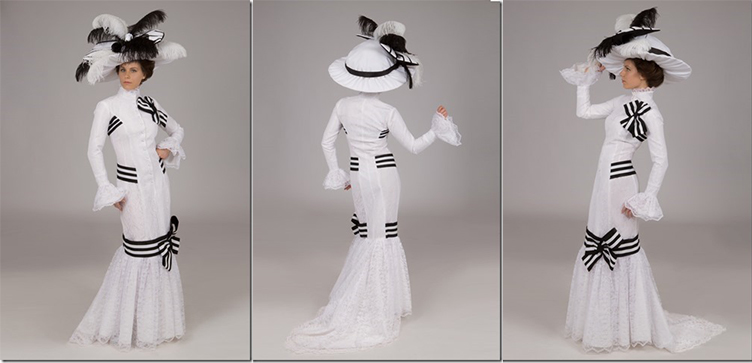 Credits
Johnson, Ben. "Royal Ascot." And Ascot Racecourse. Historic UK, n.d. Web. 17 May 2016.
<http://www.historic-uk.com/HIstoruUK/HistoryofEngland/Royal-Ascot/>.