Who are the Old Town Temecula Gunfighters?
The Old Town Temecula Gunfighters are a group of folks who present Wild West reenactment shows spanning the post-Civil war era, from about the 1870s to the 1890s. They entertain visitors every 4th Saturday of the month at High Noon and 2 p.m. in the section of Temecula known as Old Town Temecula.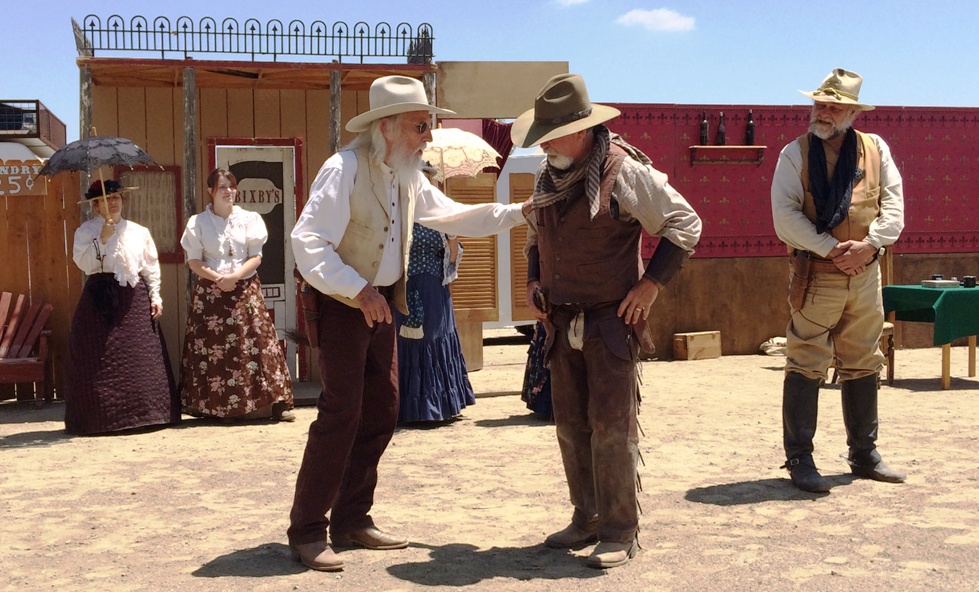 What do They Do?
Their repertoire includes comedy based skits and occasionally drama and historic reenactments. They perform regularly from January through October. Their performances include shootouts, staged fights, and more. A gun safety demonstration is part of each show and is geared toward kids and their parents. The troupe has also appeared in a variety of television and film situations.
In addition to their regular performances, the Old Town Temecula Gunfighters participate in events such as the Western Days celebration each May. They also travel around the area entertaining audiences with train robbery skits, and big shoot-outs, as well as appearing at other festivals and parades around the region.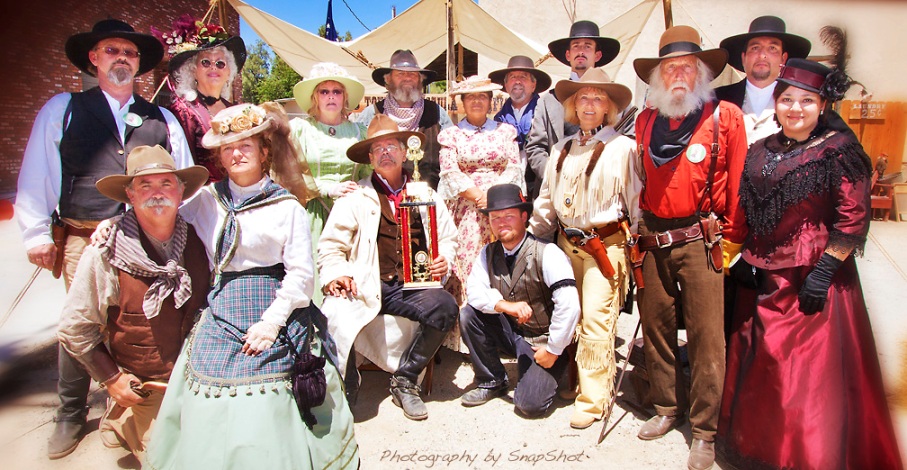 Encampment and Skit Competitions
The growing popularity of living history encampments and skit competitions is not lost on the Old Town Temecula Gunfighters. Over the last four years the Old Town Temecula Gunfighters developed a period correct railroad surveyors camp. In 2014, they earned second place in the Historical Encampment competition staged at the Banning Stage Coach Days. The Old Town Temecula Gunfighters earned awards in three of the four competitions in which they've participated.
Encampment and skit competitions feature groups representing the conditions people endured during the 1800s. Beside the railroad surveyors camp, mountain men, pioneers, Civil War soldiers, and cowboys are represented in the competition. Each group also performs original skits highlighting the best and worst of the Old West; comedies, dramas, melodramas, history, and more.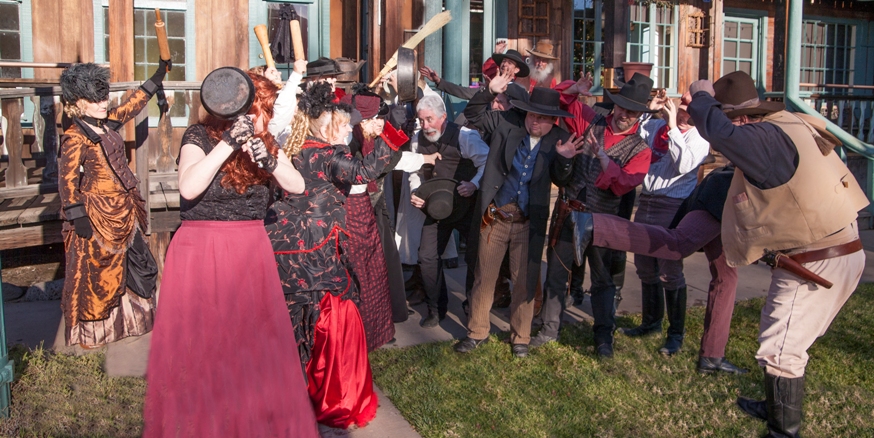 Old Town Temecula
Located in the heart of California wine country, Old Town Temecula was founded around  1882, when the railroad came through the valley.  Many of the historical features are evident to this day in the shops, restaurants, and galleries that dot this district of the city of Temecula.
Are you involved in reenactments? Then, you are like many of our customers! Here's an example of the Old West fashions you'll find at the Recollections website.
Sources
Old Town Temecula; http://www.oldtowntemecula.com/
Old Town Temecula Gunfighters; http://www.oldtowntemeculagunfighters.com/
Ramona Old West Days: Living History Encampments & Skit Competition May 9-10; East County Magazine; http://www.eastcountymagazine.org/ramona-old-west-days-living-history-encampments-skit-competition-may-9-10
Photos source: Old Town Temecula Gunfighters; http://www.oldtowntemeculagunfighters.com/