Family Fun Under Summer Skies
More than any other time of the year, summertime conjures thoughts of family togetherness. There are few drive-in theaters left in which the whole family can get outside and enjoy a movie together. Here are four movies set in the Victorian era that are worthy of moving the big-screen television outdoors (or at least onto the porch), popping a bowl of popcorn, and curling up with the kids to watch as the sun sets on another summer day (or indoors if you are enjoying winter in the southern hemisphere). They are in no particular order.
Oliver!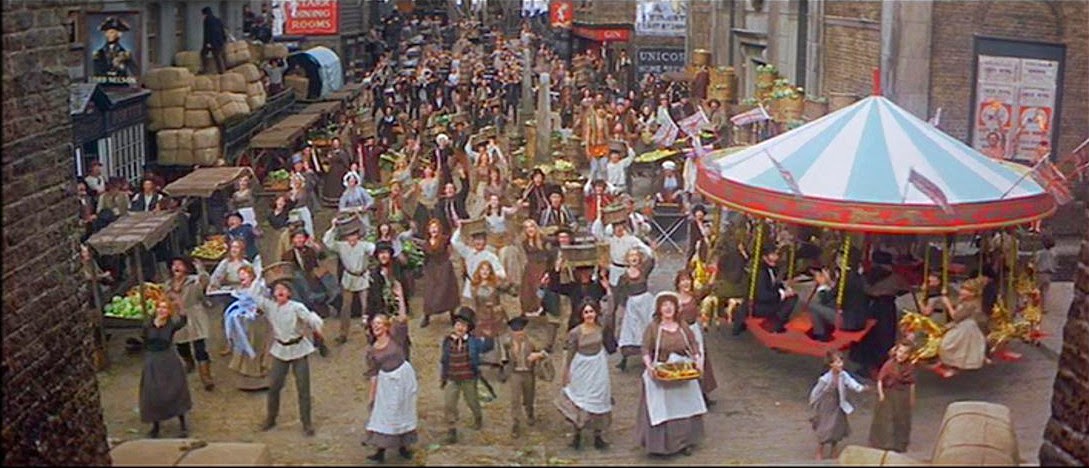 Our first summer family movie is Oliver! This is the 1968 musical adaptation of Charles Dickens classic tale, Oliver Twist, of an orphan in Victorian England who escapes a depressing life in the workhouse and goes to London to seek his fortune. He's taken in by a band of young thieves under the tutelage of a lovable villain, Fagin. Other characters include the Artful Dodger, Fagin's loyal apprentice, Bill Sykes, Fagin's evil henchman, and Nancy, a graduate of Fagin's band and girlfriend of Bill. Oliver unwittingly ends up living with his biological grandfather after a bungled pick-pocketing expedition only to be kidnapped back into the den of thieves, lest he gives away their identities. Nancy attempts to return the boy but comes to a violent end (alluded to off camera) at the hand of Bill. However, Bill gets his comeuppance and Oliver is returned to his grandfather, who discovers the boy's true identity.
Although this story might not be suitable for all audiences due to its subject matter, it is suitable for most family members. If you like a good musical with outstanding costumes, you will enjoy this movie. Phyllis Dalton's costume designs were nominated for an Academy Award.
Little Women
Our second summer movie is Little Women. There have been several film adaptations of the two-volume book by Louisa May Alcott including 1933 starring Katharine Hepburn, 1949 starring June Allyson, and 1994 starring Winona Ryder. The story centers around the March family and how the four sisters and their mother survive the absence of their father during the American Civil War. These women are courageous, ingenious, and funny.
If you love the fashion that was dominant during this period, the costumes in any of these versions are sure to please. This G-rated movie may be of more interest to girls, but there is plenty to like in it for the boys in your family.
Any of the March girls would be right at home in our Alice Victorian Gown.
Friendly Persuasion
Our third summer movie is a little gem called Friendly Persuasion. This 1956 Civil War comedy/drama centers around a Quaker family and how they each respond to the events surrounding them. It is a simplified depiction of Quakerism and just-war theory but presents the philosophical conflict in a thoughtful way.
Academy Award-winning costume designer Dorothy Jeakins' creations center more around pioneer wear than classic Civil War era attire. This G-rated movie stars Gary Cooper and Dorothy McGuire.
Our Wendy Victorian Dress would be right at home in this movie.
Around the World in 80 Days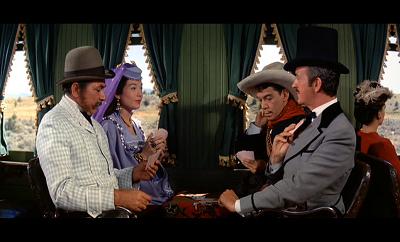 Our final movie for this go around is Around the World in 80 Days. The most famous version of the Jules Verne classic set in the late Victorian era is the 1956 film starring David Niven. This cinematic who's who is big and bright. The story centers around Pileas Fogg, a Victorian Englishman who bets 20,000 that he can travel around the world in 80 days. He and his manservant, Passepartout embark on a journey that starts by train, but also includes a lot of walking, travelling by elephant more than once, boat, steamship, and a train across America that ends with Fogg, Passepartout and the lovely widow, Mrs. Aouda (who joined the adventure in India) arriving in New York on a hand car. After taking over another ship in order to get to Liverpool, Fogg is arrested by Detective Fix who errantly things Fogg is up to no good. The trio finally arrives in London by way of hot air balloon. Fogg not only wins the bet, but he gains a wife in Mrs. Aouda.
The costumes are by Miles White, who also did costumes for the original stage version of Oklahoma! And Carousel. He was nominated for an Academy Award for the costumes he designed for this film.
This is a G-rated movie that is fun for the whole family!
Resources
"Around the World in 80 Days" IMDb. IMDb.com, n.d. Web. 21 June 2016.
"Friendly Persuasion." IMDb. IMDb.com, n.d. Web. 21 June 2016.
"Little Women (1933)." IMDb. IMDb.com, n.d. Web. 21 June 2016.
"Oliver!" IMDb. IMDb.com, n.d. Web. 21 June 2016.