How many pieces of detachable neckwear do you own? Easy answer, right? Well, in the Victorian and Edwardian eras, both women and men may have owned as much neckwear as we own earrings or hats today. In an era where clothing was largely handmade and held onto for years, neckwear was a great way to preserve it. It also offered a chance to spruce up an outfit, add personality, and remain with current trends.
There were a lot of moving parts to the Victorian and Edwardian wardrobes. Isn't it so much fun to think about how much thought went into each outfit? I am not even sure what the equivalent of a post about present-day neckwear would be!
Let's take a look at the various neck accessories worn by men and women when each outfit meant something.
Jabot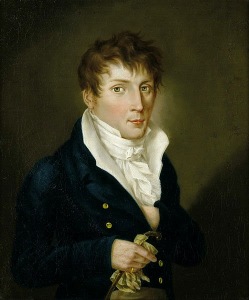 The jabot is a fun piece of neckwear to begin with, as it made its way from a mandatory piece of clothing for the upper-class man to an optional accessory for the upper-class woman. Let's take a look.
As many readers may know, the elite men of the 1600s liked to be fancy. From high heels to flamboyant wigs, to corsets, each part of the body was made to be decorated. At some point, the neck became a target for flare, and the jabot emerged mid-century. They began as frills sewed into both sides of the button-up shirts, and peeking out under vests and coats. However, the problem soon presented itself that wine, grease, and all sorts of different particles would find their way to the jabot, creating a lot of stress to save the entire shirt. As a result, detachable jabots emerged.
By the mid1800s, jabots were becoming less common for men. Beards were becoming more fashionable and they were not compatible with frills around the neck. Menswear was also becoming more understated with each passing year. The jabot would remain popular for several more decades, but as a women's accessory. It became a popular option, especially for middle-class or professional women who had a limited supply of dresses but enjoyed dressing them up or adding variety.
Collars
Detachable collars came in style for both men and women in the mid-1800s. Because it was typically expected that men would wear jackets in any public setting, a detachable collar allowed the shirt to appear presentable, clean, and fresh regardless of the condition of the rest of the shirt. It is also during this time that we see more distinction between the formal and informal men's collar, with a short, upright collar being used for formal evening occasions, and the folded collar seen during the day.
Detachable collars became a wardrobe staple for Victorian women. As with the jabot, they were seen as a way to dress up an outfit, add variety to a rotating wardrobe, and add a bit of personality to one's outfit. As I discovered when writing my blog post on pioneer clothing, some women on the frontier would use different collars to formalize a dress to wear to church or to community gatherings.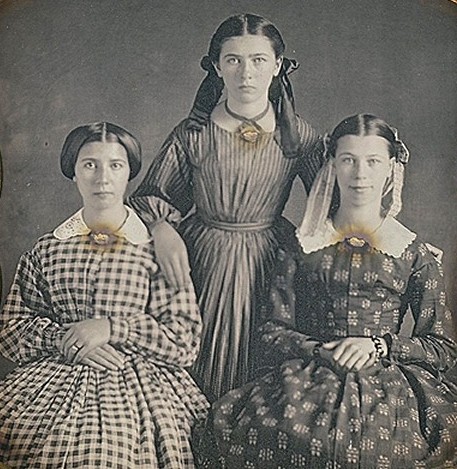 In the Victorian era, women's detachable collars tended to be round and fairly low. As the Edwardian era approached, the collar started to stand up, creating the elegant high collar that many of you will be familiar with. This was an especially common look for daywear and visiting/teatime.
Detachable collars were not as common for formal or evening wear in either era.
Chemisette
I have never said I was impartial in my reporting on fashion history! The chemisette is my favorite of the Victorian and Edwardian detachable neckwear options and another of the many fashions of yore that I believe we could bring back.
Many of you are by this time that a chemise was worn under a woman's clothing, mostly before the 1920s, as a way to protect clothing from the body and for extra modesty. They were very similar to what we consider a full-length slip to be today (for those who still wear them!). A chemisette was a garment used for a similar purpose, but also to add coverage to low necklines. Depending on the decade, sometimes they were worn in addition to the chemise, and sometimes in place of.
For example, as I discussed in my piece on Regency clothing, the chemise took a bit of a hiatus, but stays and the chemisette took center stage. This was one of the few historically appropriate aspects of the Bridgerton costumes, as seen in the popular outfits worn by Eloise.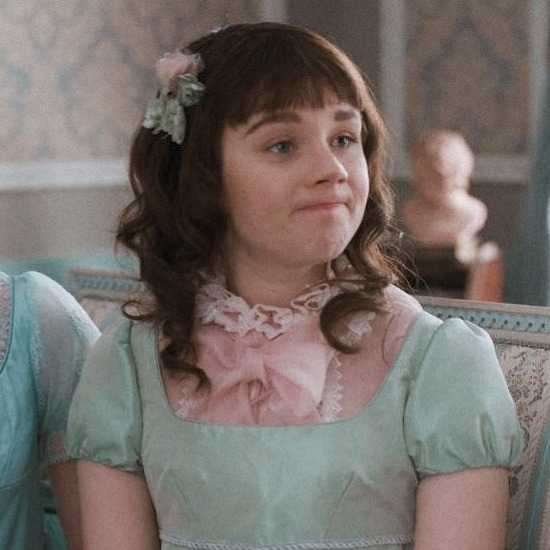 The collar part of the chemisette beautifully represents the style of the period. Take, for instance, the one beneath, exhibiting the raised collar of the Edwardian era that I referenced earlier.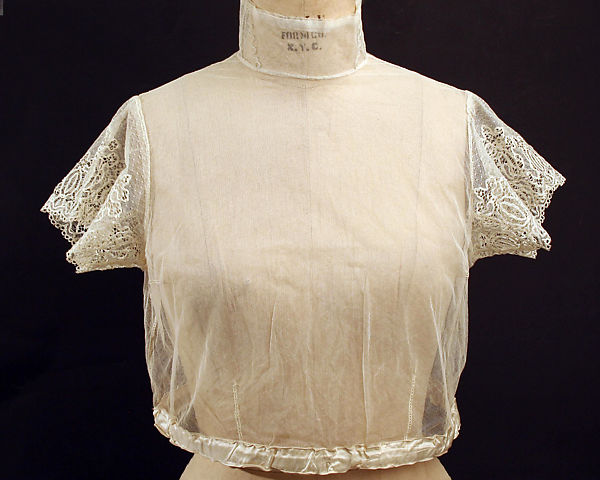 As someone who loves to wear dresses and sweaters with layers, this is a look I think is worth bringing back!
Cravat
I would be remiss to discuss Victorian and Edwardian detachable neckwear without mentioning the cravat. That being said, I have discovered that there is a long and winding rabbit hole to fall into once one begins to investigate the history of the necktie, so I will try to keep it simple.
The cravat is believed to have been popularized after being brought back to England by Charles II after his exile in mainland Europe. It had been adapted from Croatia, where indeed, they still celebrate Cravat Day today.
Today, the term "cravat" is used to describe men's neckties in general. In the Victorian era, the ties had shrunk in size and largely appeared both bow ties and tight/narrow ties that we are still familiar with today. Unfortunately for this post, the evolution of the cravat only saw small changes after the Victorian years, mostly in width, length, and acceptable pattern.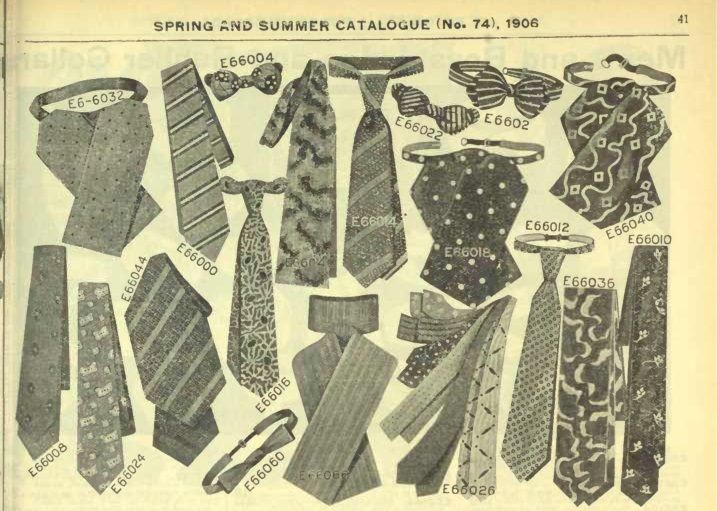 Create your own neckwear collection with some of our styles: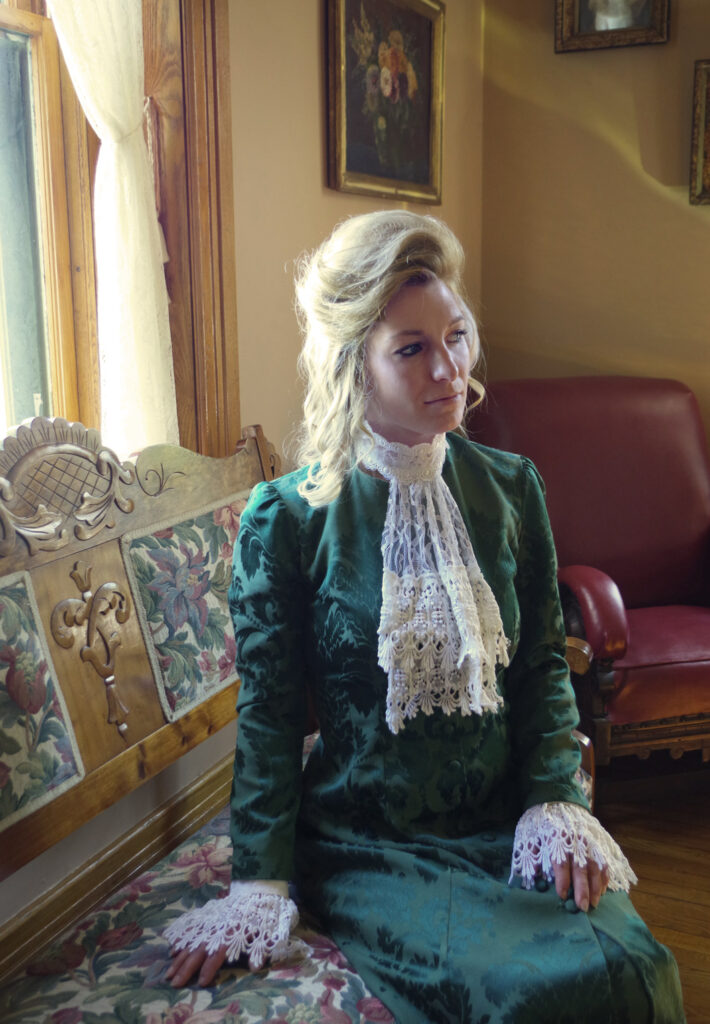 Edwardian Lacy Trimmed Chemisette