Mackinac Island and the Gilded Age
Mackinac Island and the Grand Hotel are famous for being movie backdrops. Perhaps, Somewhere in Time is its most enduring legacy. Each autumn, a weekend is dedicated to experiencing the Edwardian-era as it was in the film. But, Mackinac Island was a Native American settlement before European exploration started in the 17th century. Its location at the eastern end of the Straits of Mackinac where Lakes Michigan and Huron converge have ensured its place in history. It was a center of commerce of the Great Lakes fur trade and served as a British Fort during the American Revolutionary War. But, it was during the Gilded Age of the late 19th century that has provided its lasting legacy.
The Michigan Central Railroad, the Grand Rapids and Indiana Railroad, and the Detroit and Cleveland Steamship Navigation Company formed the Mackinac Island Hotel Company in 1886. Its purpose was to purchase land and construct a summer destination for vacationers. The groundbreaking took place the following spring and 93 days later, on July 10, 1887, the Grand Hotel opened to the public. The hotel's iconic front porch is 660 feet in length, making it the world's longest.
It is not only the Grand Hotel that speaks of the Island's Victorian heritage. The Island House was built in 1852 and is the island's first hotel. To this day, only emergency vehicles are allowed on the island. Transportation is by horse, bicycle, or on foot. A walk or ride around the island is a sight to behold, as the hotel sparked home and business construction that still stands today. Grand Victorian homes became the inspiration for ensuing generations. Even new construction seems to be frozen in this earlier time. Gothic Revival, Carpenter Gothic, Stick Style, Shingle Style, Italianate, Second Empire, Romanesque, and Queen Anne are all Victorian architectural styles you will find on the island. (Architecture on Mackinac Island)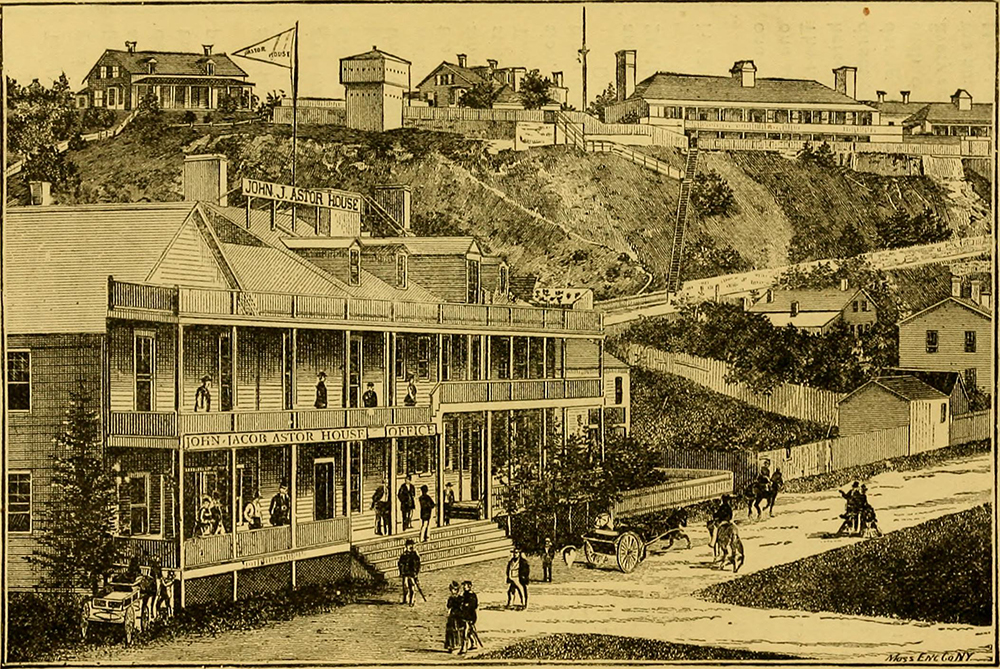 The buildings and transportation are not the only vestiges remaining of the 18th and 19th centuries. The fort has daily reenactments and many of the historical buildings' staff dress in Victorian clothing. You can take a step back in time and catch a glimpse into what life was like on the island during the era.
Visiting Mackinac Island is a wonderful opportunity to live a little history, enjoy a little fudge, and take in all this Great Lakes gem has to offer. And, you wouldn't be at all out of place wearing something Victorian! Our Charity Victorian Dress would look beautiful out for summer stroll and the Nina Dress is perfect for a promenade on the front porch of the Grand Hotel. Of course, modern dress is allowed on the island and most tourists opt for this. But, those with a Victorian heart will feel right at home on this most beautiful island lost somewhere in time.
– Donna Klein
updated 8/7/2022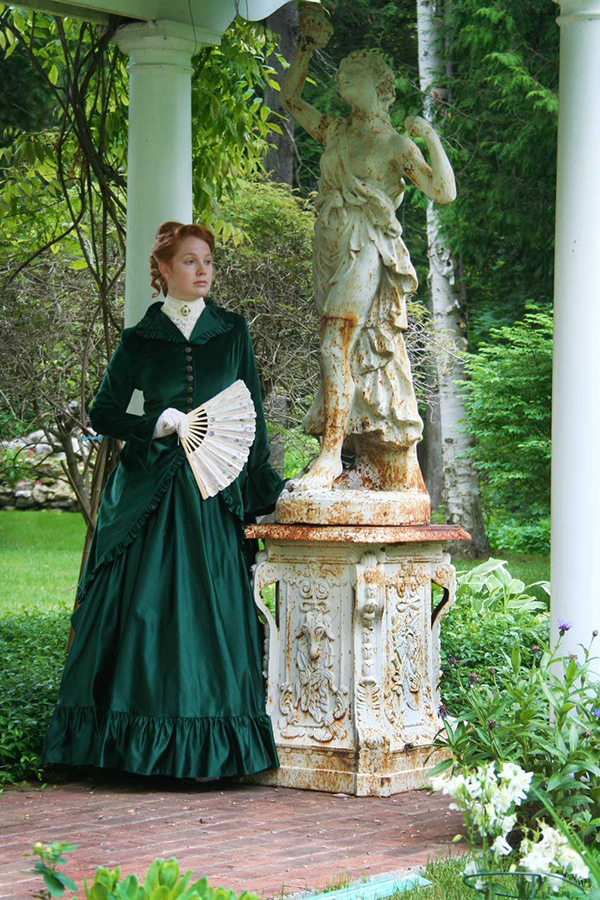 Resources
http://www.mackinac.com/about/history/victorian-era
https://www.mackinacisland.org/wp-content/uploads/mackinac-island-architectural-walking-tour.pdf
http://www.dailymail.co.uk/femail/article-2339857/Horse-drawn-carriages-strict-Victorian-dress-codes-NO-cars-The-Michigan-island-stuck-charming-time-warp.html