The Gilded Age included dynamics that had never been seen before in American society. The combination of enormous amounts of new wealth and rapid industrial advancements created a brand new way of life for many families. One of these new ways of life was an international lifestyle and more American families living a life of leisure than ever before. Some such families liked to emulate what they saw as the pinnacle of this way of life, European royalty. It would only be a matter of time before some families, emboldened by the new possibilities that such wealth provided, would seek to make royal status a reality. The result was dozens and dozens of American heiresses gaining titles and noble status across the pond. It is believed that by the 1930s, 350 American women had married into noble European families bringing with them over one billion dollars.

These women left stories to be told. Let's take a look at three American Heiresses of the Gilded Age: Minnie Stevens, Consuelo Vanderbilt, and Jennie Spencer-Churchill.

Is there a woman from history you would like us to feature on Recollections? Leave your favorite in the comments.
Mary Stevens Lady Paget

There isn't as much information about Lady Paget available in relation to the other women I have chosen to highlight, but there are just as many stunning photographs so I am still including her.

Mary Stevens was born in 1865, to father Paran and mother Marietta. The sources I have found say that Marietta was both ambitious and idiosyncratic, and was a bit much for New York society. Europe would quickly come calling as Mary reached her teenage years.

The stories of the American Heiresses are closely woven with the stories of their mothers. In Mary's case, t was a matter of overcoming her mother's poor judgment along the way. As the two became more known in European society Marietta set her sights on a title for Mary. The big problem was that the tactic she used was overinflating the value of Mary's dowry and the family's wealth. After turning down multiple proposals Marietta agreed to the marriage between Mary and a French duke. But when the duke sent someone to investigate the family situation back in the states, the cover was up and the engagement was called off.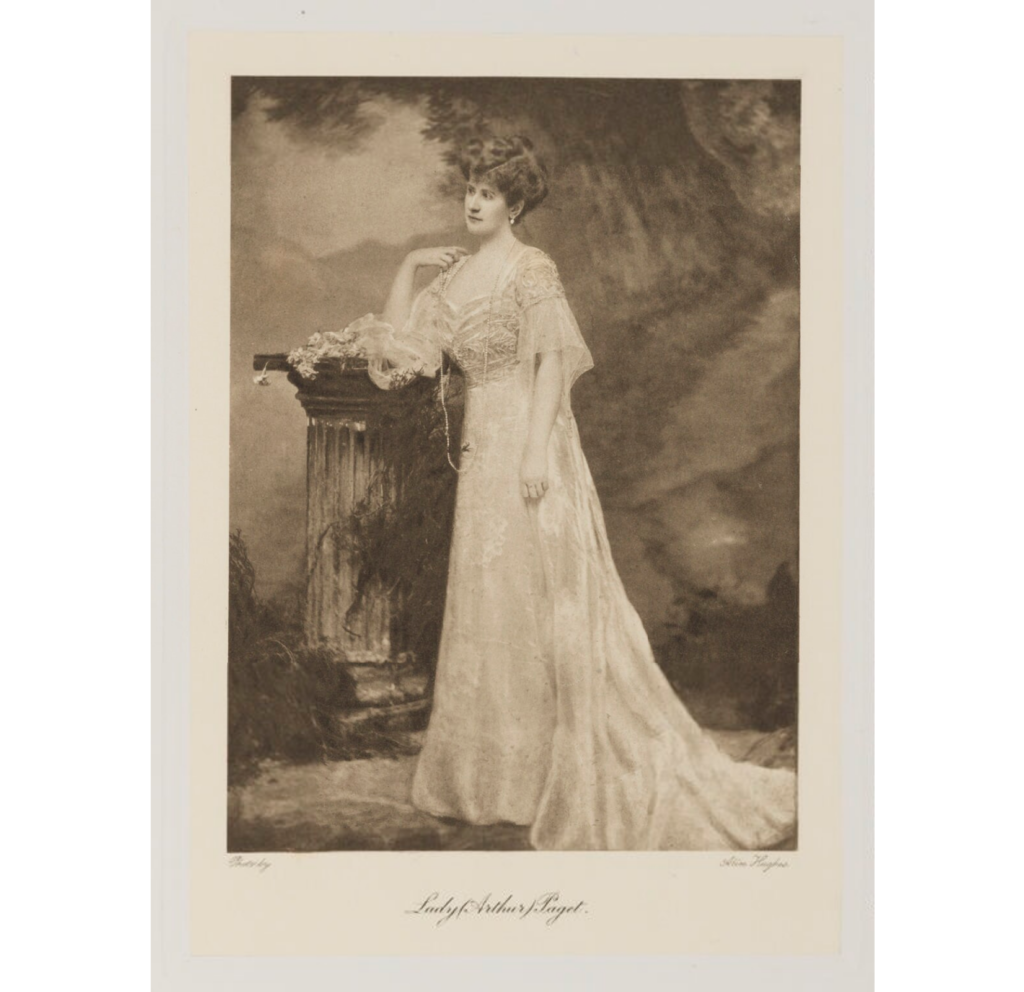 Luckily for Mary, she had more going for her than wealth and her plotting mother, she had charm and an established reputation. The Prince of Wales gave her an endorsement and she ended up with Captain Arthur Paget, grandson of the 1st Marquess of Anglesey, becoming Lady Paget. The two would remain living in Europe and would have four children together.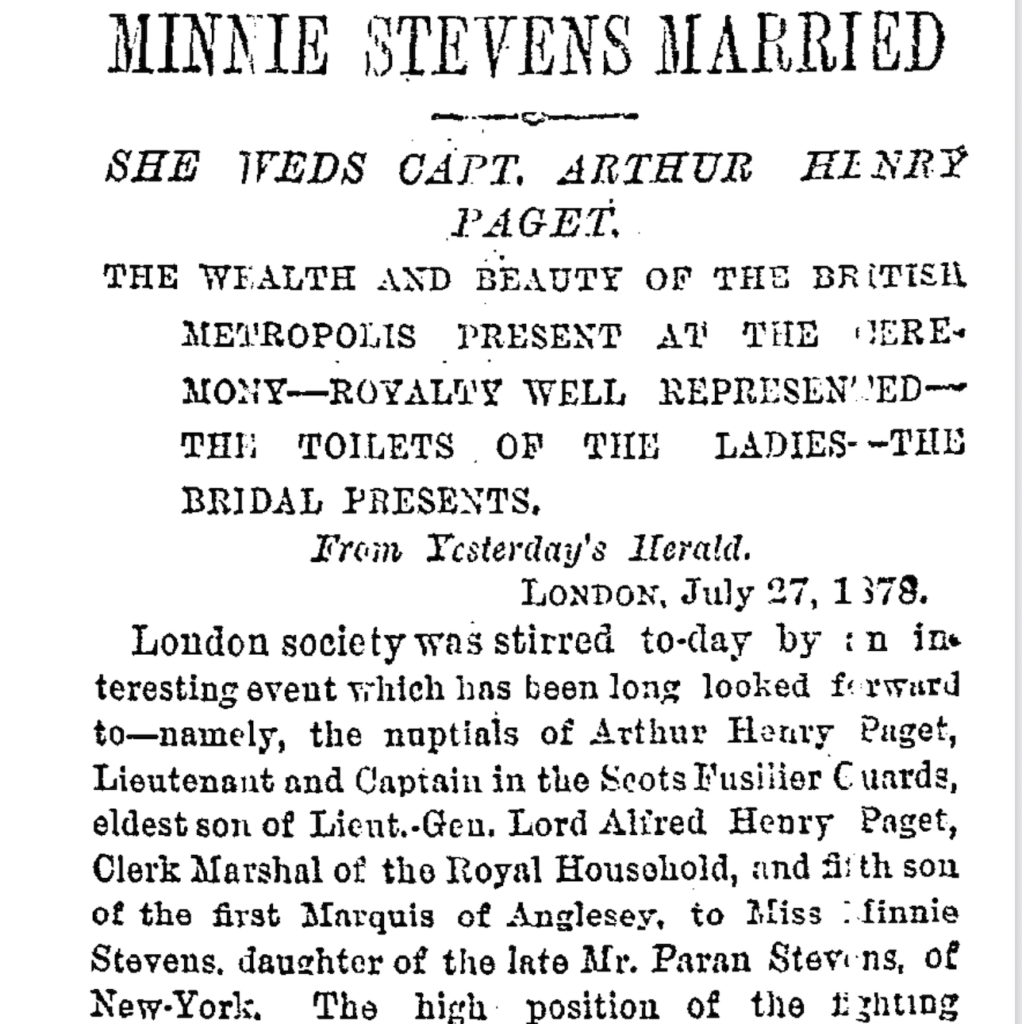 And as a side note: despite her poor judgment in securing Mary a noble husband, when Marietta passed away in 1895 the headline of her obituary read in part "No Woman in New York Society Was Better Known."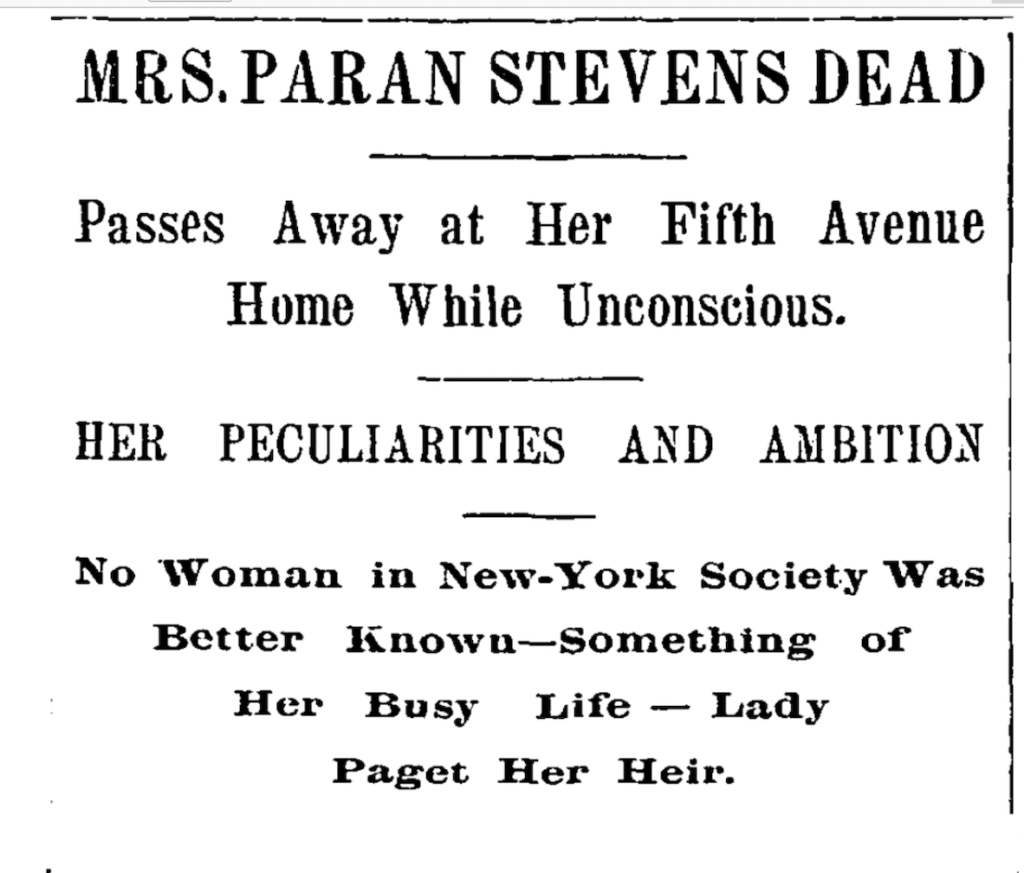 Consuelo Vanderbilt

The story of Lady Paget leads us directly to the story of our next American heiress, Consuelo Vanderbilt. Apparently, Lady Paget developed a bit of a taste for matchmaking and would become involved in setting up the daughter of another elite New York couple, railroad millionaires William Kissam Vanderbilt and Alva Erskine Smith.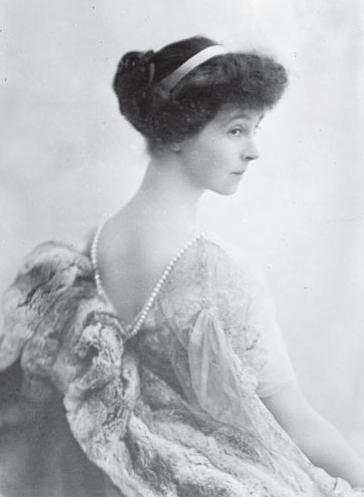 The daughter, Consuelo, was a highly sought-after beauty and had all of the attributes one may think of for the perfect American wife of European royalty. She was educated, multilingual, refined, and had a dowry worth 75 million in today's money.

She was also hopelessly at the mercy of her scheming mother. When Alva took Lady Paget's suggestion of marrying Consuelo to Charles Spencer-Churchill, she couldn't be convinced otherwise, no matter how unhappy the couple was with each other. The two wed in 1895.

Although Consuelo became extremely popular with the residents of her husband's estate, it was a miserable match with both husband and wife soon straying. Remarkably, when the couple permanently split in 1921 they were able to be granted an annulment based on Alva's testimony that she had forced the marriage upon Consuelo. By this time the pair had two sons, cousins to Winston Churchill himself.

Luckily, Consuelo was able to find love after her marriage to Charles fell apart. She married the extraordinarily well-connected Frenchman Jacques Balsan who had been one of Coco Channel's lovers and was friends with the Wright Brothers. He was also a wealthy heir and the two would go on to enjoy a fancy high-class life together.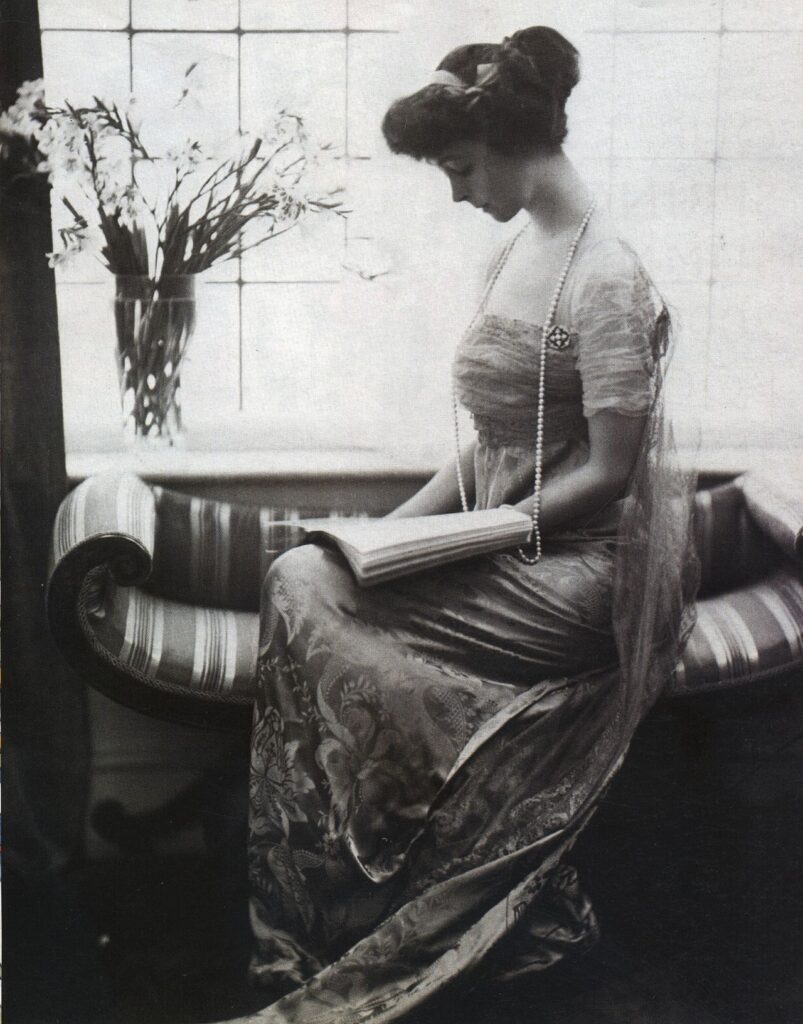 You may have heard of Consuelo's memoir, Glitter and Gold, one of the only contemporary books written about the lifestyle of so-called "dollar brides" written at the time.
Jeanette 'Jennie' Jerome
Did you know that Winston Churchill's mother was American? She was also one of the most well-known of the Gilded Age American heiresses that married into English royalty, Jennie Spencer-Churchill.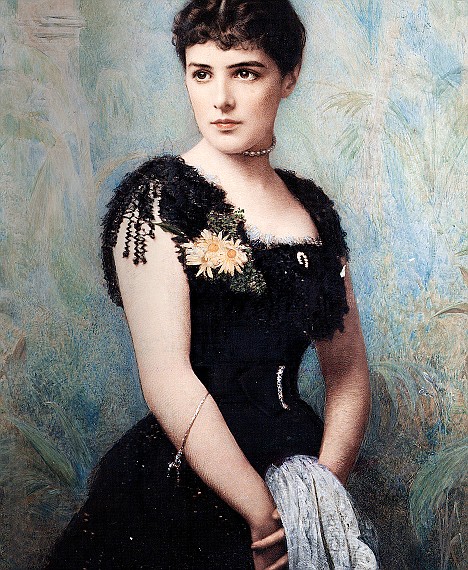 Jennie was the daughter of Leonard and Clara Jerome. Also of "new money," Leonard was a self-made millionaire who had earned his position investing and trading in the stock market. Between Leonard's wandering eye and a less than enthusiastic attitude toward the family from the more established elite, Clara and her daughters moved to Europe in the 1870s, enjoying all of the luxuries that those born into the highest ranks of society could imagine.

Jennie was such a vivacious and independent woman that people are still talking about her and her antics. Despite marrying Lord Randolph Churchill in 1874 after a whirlwind romance, she continued to take lovers, including being the long-time mistress of King Edward VII. My favorite fun fact about her: she is rumored to have gotten a tattoo on her way home from a trip to India with Lord Randolph in 1894. However, though it is commonly noted, no photos exist of the alleged snake wrapped around her wrist.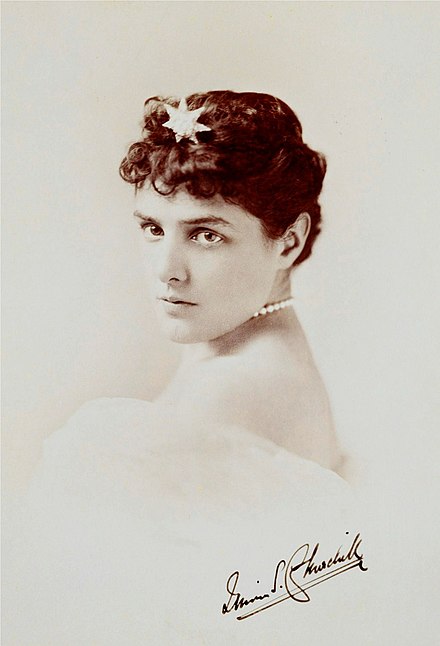 Other rumors about this American heiress include that she had hundreds of lovers, that Lord Randolph died of syphilis, and that she was an absent mother. These persisting tall tales were largely disproven in the family memoir written by some Churchill descendants: The Churchills: A Family Portrait.
Create your own American heiress look using one of our Gilded Age dresses.
More Gilded Age fun:
The rise and fall of the bustle: a short history
How crazy was the bicycle craze?