Our Products
Ball Gowns
Dresses
Special Styles
On Sale!
Accessories
Ensembles
Separates
By Historical Era
Company Info
Order Info
"La Premiere" - Great short film - Nancy Grey as the "Panicked Lady" in Recollections in the film. Take a look:
http://www.thedoorpost.com/hope/La%20Premiere/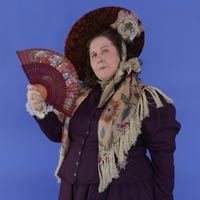 Mindy makes The New York Times: Vintage Bathing Suits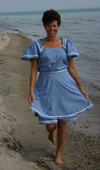 Below, MTV Video Awards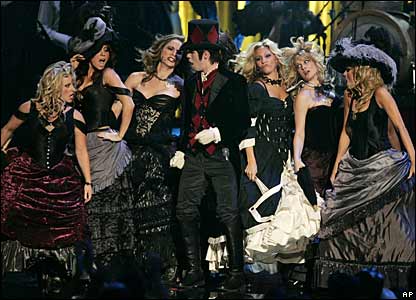 Two Recollections ballgowns - and hoopskirts and petticoats - were worn by performers at 2006 MTV Video Awards. The two gowns are pictured above and below. The group "Panic! at the Disco" won the music video of the year, and it was during their performance live and televised from New York City, that the lead singer danced "front and center" with women dressed in the gowns.