The Tea Ladies
When you hear that Nancy Perzo and Karen Patton are known as "The Tea Ladies", and that they preside over tea events at a lovely historic mansion, it might be easy to assume that they are living a life of ease and indulgence; but you would be sadly mistaken. With all of the varied programs they produce and manage – including traveling to other sites – it is surprising to realize that they aren't consuming double espressos all day just to keep pace.
The Tea Ladies' careers started simply enough, with a request from the site manager of the David Davis Mansion in Bloomington Illinois, for a program to be presented at an annual garden event about 19th century tea etiquette. Once they researched and wrote the program – and then presented it – both Nancy and Karen became enchanted with the concept of presenting living history. They obtained a business license in 2003, and used the name the public had already given them; "The Tea Ladies". Soon they started hosting tea events for the public in the formal parlor of the mansion. Within the first year, they began getting requests from other venues to present their programs, which currently include twenty-three different presentations. Some of the intriguing titles are, "Titanic – Ship of Dreams", and "All Aboard! Victorian Train Travel in America." In addition to these lively period presentations, which skip across time from the Civil War to the Titanic Era, these talented ladies also present several style shows, including titles like "Beautiful Hats", and "Elegance in White" which is about Victorian wedding gowns.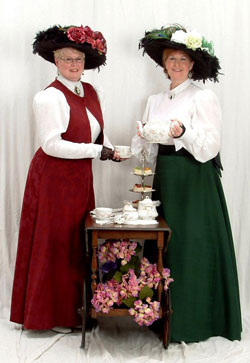 Enjoy an entertaining and educational
program presented in authentic Victorian
costume by The Tea Ladies while you and
your guests relax and enjoy taking tea in
the formal parlor of the beautiful mansion.

Included in your event is a guided and
informative tour of the David Davis
Historic Mansion.

Visit the David Davis Mansion by clicking here.

Their fully-rounded presentations are enhanced with displays of artifacts, reproduction items, old photos and books for their attendees to enjoy, as well as music from the period playing in the background. Of course, period-correct clothing – often from Recollections – makes the entire experience even more lifelike. Guests may sometimes become active participants in a presentation when they take part by reading a "character card", etiquette rule, or diary entry from history. Some of The Tea Ladies' presentations have been featured segments in PBS programs and in Illinois Stories, presented by a local TV station.
It is clear that Nancy and Karen both love what they do. They report that the more questions their guests ask, the more programs they are inspired to write. They love watching their guests step back in time to a more genteel age, and shed the cares and hurry of their lives for an hour or two, to enjoy a cup of tea and share a few relaxed moments in the company of friends.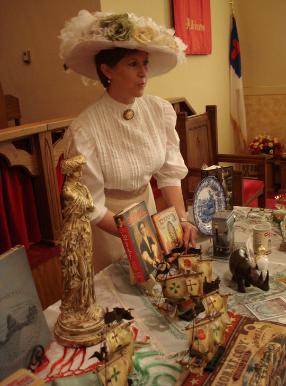 You may visit their site at
www.thetealadiesinc.com , or send them an email at admin@thetealadiesinc.com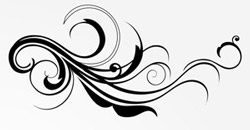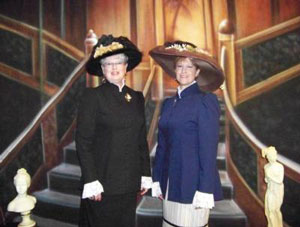 Recollections, Inc. 7956 County Road 451 Hawks, Michigan 49743
©2001-2011 Recollections, Inc